Our Services
Serving Bradford County
Winkler's in Starke, FL provides reliable and professional appliance store services. If you would like to request our services or hear about them, give us a call at 904-964-7596.

* Appliance Store Services
* Appliance Service Sales Services
* Appliance Repair Services
* Appliance Delivery Services
* Home Appliance Installation Services
* Refrigerator Repair Services
* Dishwasher Installation Services
* Washing Machine Repair Services
* Dryer Installation Services
* Air Conditioning Repair Services
* Electrical Appliance Store Services
* Furniture Store Services
About Us
Appliance Store Starke FL
If you own a residential property in Starke, FL or the surrounding areas and are looking for a dependable and well versed appliance store, you've come to the right place. We've been in business for 99 years. Our 36 years of experience give us the ability to provide great work. We source our products from industry leading manufacturers and guarantee quality. Our skilled team undertakes continuous training to nurture their skills. We don't turn customers away based on the size of their project. We are licensed and insured for your protection.

Our services include appliance store, appliance service sale, appliance repair, appliance delivery, home appliance installation, refrigerator repair, dishwasher installation, washing machine repair, dryer installation, air conditioning repair, electrical appliance store, and furniture store. We're a family owned business that treats everyone we come across with utmost respect. We never take advantage of our customers' lack of information to exploit them. We're friendly and seek to establish longstanding working relationships with our customers. We offer fair and competitive pricing and warranties.

Call Winkler's in Starke, FL now to talk about your appliance repair services needs with our team, to schedule an appointment with us as well as to find out more about all of our available services.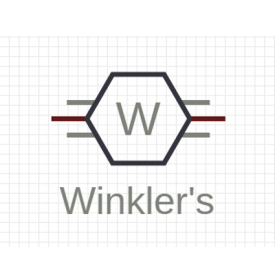 Appliance Store Starke FL
---
https://appliancestorestarkefl.com
Business Hours
Mon
8:30 AM - 5:30 PM
Tue
8:30 AM - 5:30 PM
Wed
8:30 AM - 12:00 PM
Thu
8:30 AM - 5:30 PM
Fri
8:30 AM - 5:30 PM
Sat
8:30 AM - 1:00 PM
Sun
Closed
Payment Methods
Master Card, VISA, American Express, Discover, Check, Cash